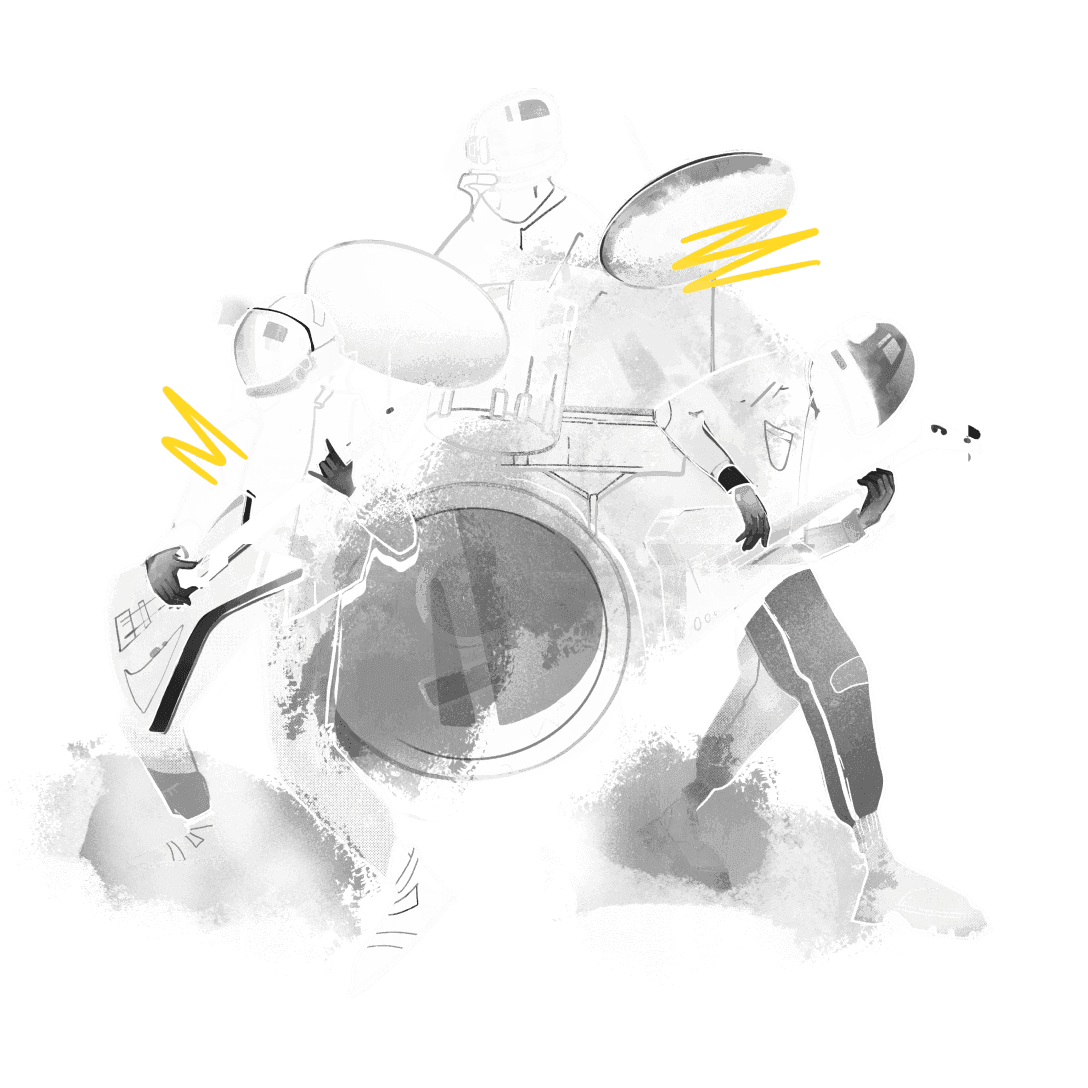 Being cool takes guts
Yellow Square is a digital agency designing and developing the best Jamstack websites and experiences.
Wanna work together?
Modern. Adaptive. Awesome.
JamStack consists of constantly updating and progressing tools. This allows us to offer you only the best solutions.
Let's talk
Resistance to high traffic
If your product suddenly rises to stardom, goes viral and has many active users, the CDN seamlessly compensates.
Faster performance
Stop losing clients because of the poor page speed and performance. Statically generated websites are much faster than traditional websites.
Reduced maintenance costs
Forget about error 500, database connections errors, and many other problems. Maintenance of websites becomes easier and cheaper.
Security
We make your future website almost bulletproof. No need to worry about server or database vulnerabilities. Jamstack pages have no direct to any sensitive data.
SEO-ready
Get higher in Google as a bonus. It favours static pages, as they are fast, light, and easy to scan. Also it is much easier to do SEO with the right headless CMS.
Portability
You can choose any hosting you prefer. There are no limitations. And anytime you can change it quickly and effortlessly.
Use the full potential of the modern tech stack
See our projects and experience.
From minimalism to custom art and beyond. Bespoke design for every project.
Explore portfolio
Enjoy your product with us!
Get a modern responsive website and a few essential benefits for your marketing team.
Just click here
Cost reduction
Technically correct SEO and improved UX provides organic traffic and save part of the ad budget in the long run.
Unique Design
The unique design of your website will certainly attract the attention of customers, raise brand awareness and distinguish your company from competitors.
The best solutions
JAMstack allows us to select the best and most convenient tools. We are able to use or integrate almost any technology your marketing team is comfortable with.
Content management
Easily manage content with the right CMS for your needs. Your marketers will be able to change the content themselves without involving developers, saving time and money.
Developers.
Designers.
Side by Side.
All our departments work together and the interaction process is perfectly adjusted.
Meet the YS-team
Have a project in mind?
Let's get to work.
Fill out a short application
and we will contact you
Let's do it