Happy customers. Satisfied employees.
A modern website that simplifies the work of employees and helps to solve customer problems faster.
Working process
Structure

Large volumes of complex legal information did not prevent us from creating a clear structure, easy navigation and a readable format. Time matters, especially for people in trouble who urgently need help.

Blog

A blog with detailed articles and links to official sources has been created. This is an indicator of expertise and a great step to enhance the company's reputation.

Design

We created more than 20 illustrations with unique characters so the clients could recognize themselves in them. As well as our brandbook helps to apply our design in various customer products.

Questionnaire

A large-scale quiz was created to identify the client's problem and give a reliable answer in a few clicks. More than 300 questions were systematized and more than 1200 output files were used.
NextJS

Enables to build superfast and extremely user-friendly websites.

Strapi

Fully customizable, next-gen open-source headless CMS.

Landbot

Creating conversational experiences for your audience.

Calendly

Scheduling platform that makes "finding time" a breeze.

Integromat

Allows you to visually create, build, and automate workflows.

Stripe

Payment and commerce solutions for online-business.

HelpCrunch

An all-around customer communication platform.
Random facts
There were plenty of recurring questions from clients accumulated over the years. The aim was to reduce the burden on lawyers by creating an accessible and easy-to-use database of legal information.

Now we know how to legally immigrate to France if we ever want to.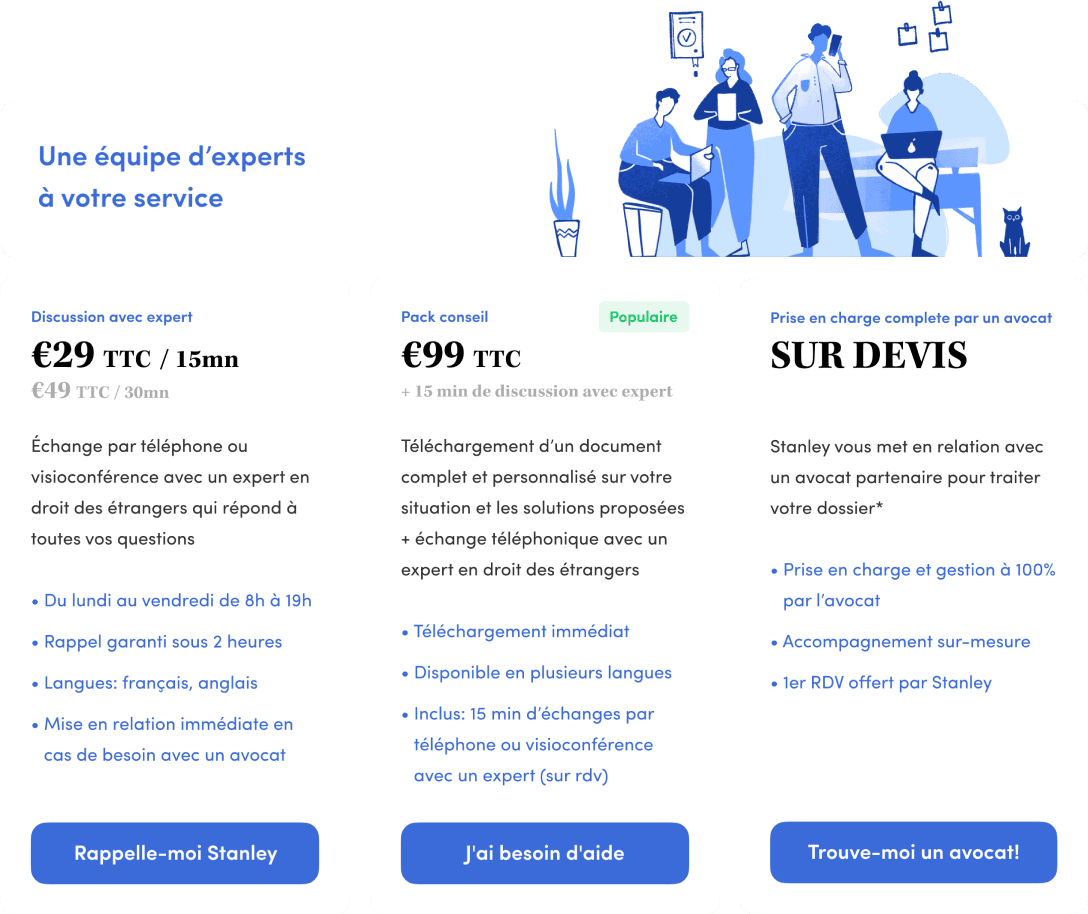 Our designers can easily distinguish 50 shades of blue.

Tears of joy help them recognize colors.
Details matter. Take a closer look.

Honey factory
Honey and syrups production