Going digital. Keeping the traditions.
The company has been on the market for more than 20 years, but has not been presented online before meeting us.
Working process
Design

The site design was developed taking into account the fact that this solid company has been on the market for over 20 years, but has not lost the enthusiasm and brightness of the manufacturer of sweets.

Brand identity

The updated brand logo became the starting point for the new identity. Our designers have done a great job. A minimalistic logo with a clear meaning.

Content

"Delicious" product photos were needed for the website. Phoned, agreed, received a "honey-syrup" parcel from a client. Contacted the photographer and voila. We call it team work.

SEO

In addition to high-quality technical execution, all basic SEO indicators were adjusted according to agreed requests so that the site does not get lost in organic results.
Random facts
Technologies: React, Gatsby, Netlify CMS.

The client was not represented on the Internet in any way. Offline ways to communicate with customers have become obsolete and costly.

It was an unusual and challenging task for designers, as they had to draw complex detailed constructions and delve into their features.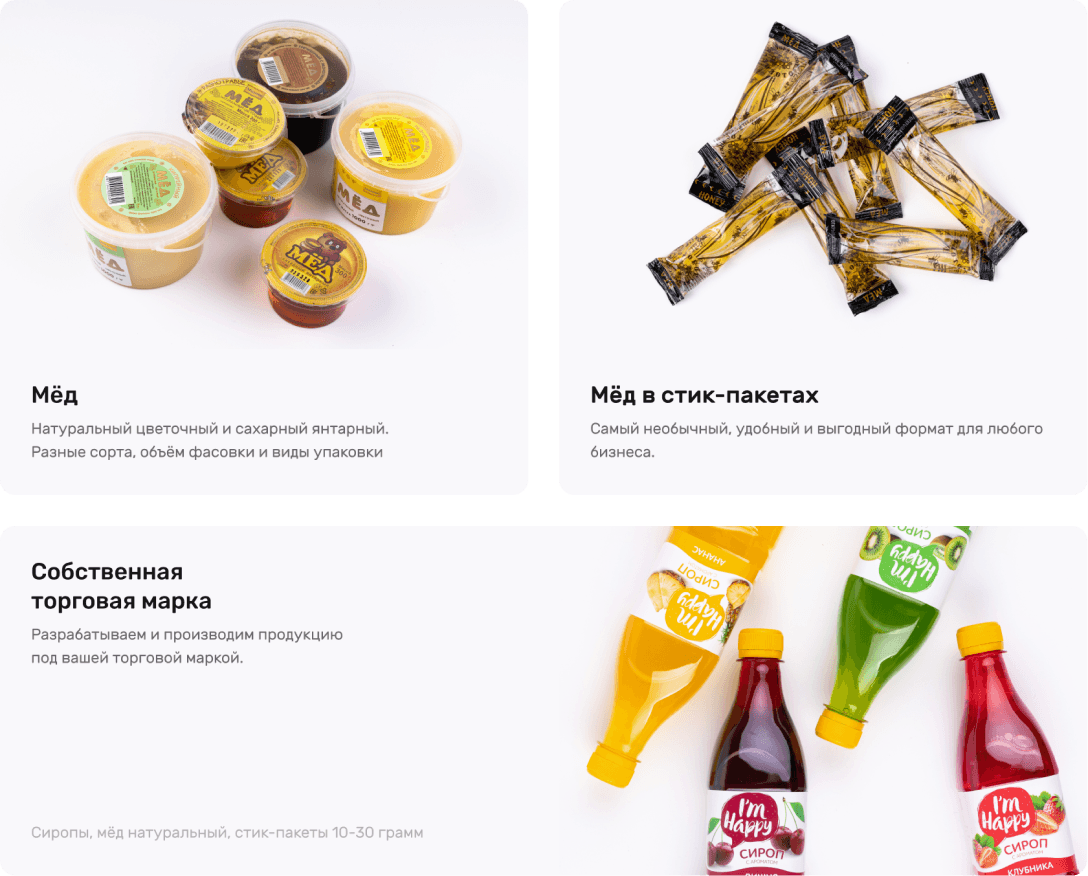 We are drinking tea with honey, coffee with syrup and remembering the project with pleasure :)

Our stocks of honey are running out, it's time to offer website improvements.
Details matter. Take a closer look.

Profpol
Trade equipment design bureau