Elaborate design. Increased flow of applications.
The website that definitely stands out among the competitors and leads potential clients to an order.
Working process
Structure

We studied the client's business in detail. Laser cutting, pin-pad holders — it was necessary to find out who uses these, who is our client. Based on the results of this research, we created the site structure.

Design

Filling the homepage with photos of non-photogenic shelving and other equipment was a bad idea. The way out was found. Our designer created a whole series of equipment illustrations using bright lines.

CMS

Now our client can add a project to the portfolio or update information about services on his own within a couple of minutes. For this we used NetlifyCMS and trained our client to work with it.

Content

Our editor was entrusted with making an understandable and selling text from a bunch of terms. She collected information from the client and wrote wonderful and lightweight texts and titles for the entire site.
Random facts
We applied React, Gatsby, Netlify CMS and other cool technologies.

All the content was translated from Russian into English by YS. Many new terms have been learned, and now we can provide qualified advice on metal perforation.

It was an unusual and challenging task for designers, as they had to draw complex detailed constructions and delve into their features.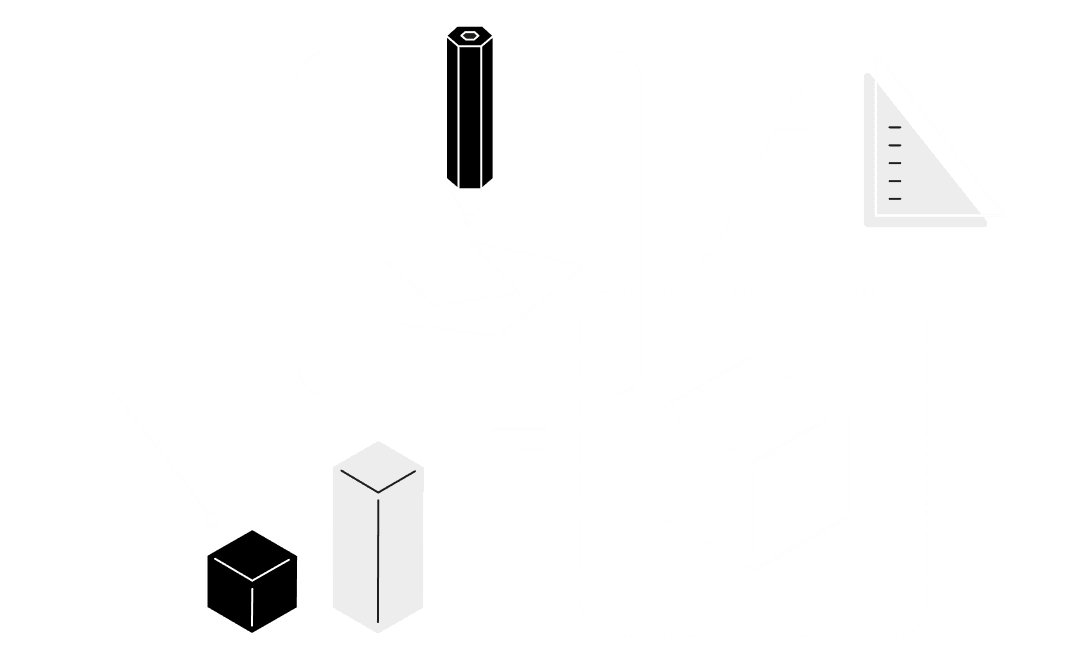 We can easily open any kind of store now. There's someone who can manufacture the equipment.

However we will get back to this idea after we make the best website in the world :)
Details matter. Take a closer look.

Lexir
Сraft spirits online-store